News
By KCOM | 04 April 2023 - 3 min read
Thousands of football fans benefit from KCOM's great ticket giveaway
Local community groups receive matchday tickets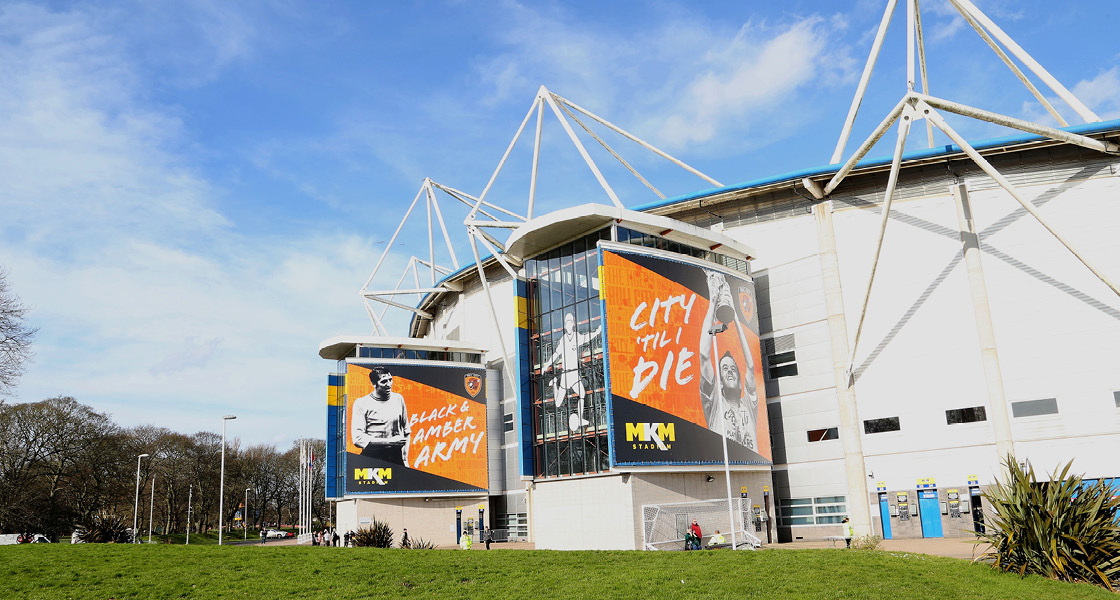 More than 5,000 football fans are set to experience match day at Hull City thanks to KCOM.
Teaming up with the Tigers as their Official Community Partner, broadband provider KCOM is giving away the tickets to the final three matches of the season to community groups and City supporters across the region.
The great giveaway started at the weekend when KCOM gave away 1,500 tickets to students from Ron Dearing UTC and Hull College as well as organising coaches for football fans in communities including Wrawby, in North Lincolnshire. Despite it being a 0-0 draw, the day proved a big success for everyone involved.
Linzi Corrigan, KCOM's Community Engagement Manager, who travelled with fans from east Yorkshire, said: "It was a full on day of 'good stuff' at the Hull City versus Rotherham game on Saturday. I joined a lovely group of local fans from of one of our core customer network villages, Leconfield. First class travel on the official Hull City team coach to and from the game made the day even more special. We're thankful for our community partners, Hull City for giving us the opportunity to make some great sporting memories with our customers."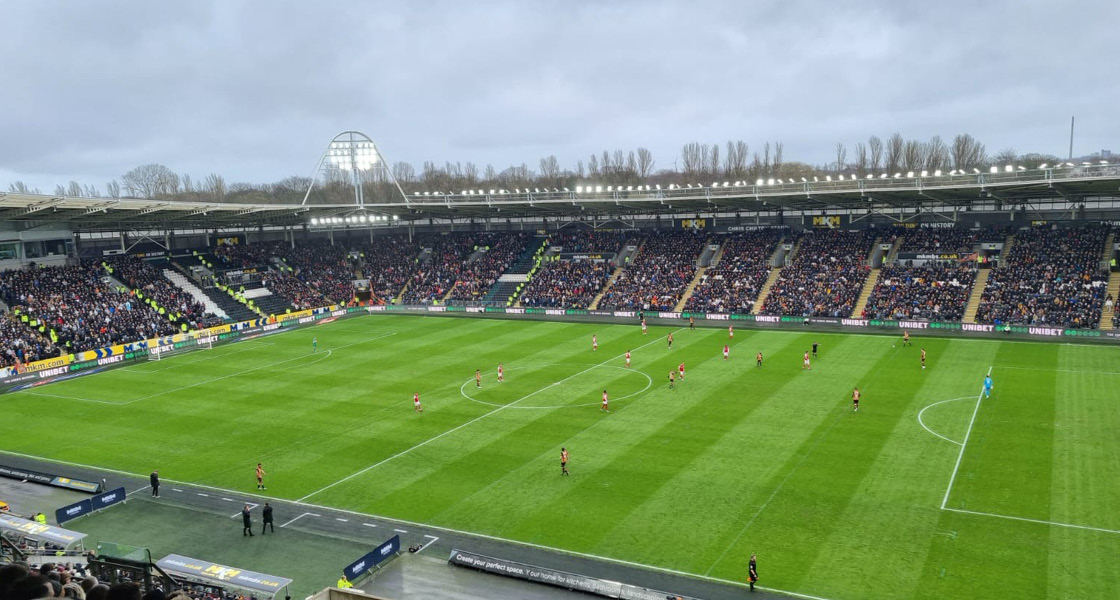 Looking ahead, 1,300 more fans are set to enjoy the Easter Monday match against Millwall – with the emphasis on charities representing older people receiving match tickets such as Age UK Hull and Senior Tigers alongside Beverley's Cherry Tree Foodbank. A further 300 tickets will also be distributed to community groups that KCOM regularly supports including Hull homelessness charity Emmaus, Andy's Man Club, Fare Share, The PATT Foundation, Hull4Heroes, Peel Street Project and the Smile Foundation.
Last, but no means least, for the final home match of the season against Swansea on Saturday, 29 April, 2,000 tickets have been given to local schools and colleges. Youngsters from Bransholme's  Bude Primary School are set to receive star treatment on the day by arriving in two team coaches that will transport them to the MKM Stadium in style.
Dave Ellis, of Fare Share Hull & Humber, said: "Our volunteers are excited about going to watch Hull City. Some haven't been before, so it's a new experience for them. It will also the first time in a long while that we have had a social gathering as a group. So, from everyone at Fare Share Hull & Humber many thanks for your support in this event."
Nick Todd, of Hull's Men in Sheds group, added: "Our shedders are really looking forward to going to the game, some have never been to the stadium before, and some are taking their grandchildren to their first ever football match. What a fantastic gesture, thank you so much to all at the KCOM Community Team."
Jamal Choudhury, from the Peel Project, said: "We're grateful for this opportunity to take our young service users to a match at Hull City. We have over 70 children that frequent our weekly football matches but many of them aren't able to afford to go see Hull City and the parents cannot take their children to matches due to work commitments."
For more information about KCOM's local community work and support for grass roots sport click here