News
By KCOM | 08 June 2023 - 2 min read
Tommy Coyle packs a punch at KCOM business breakfast
Boxing champ visits Humber Business Week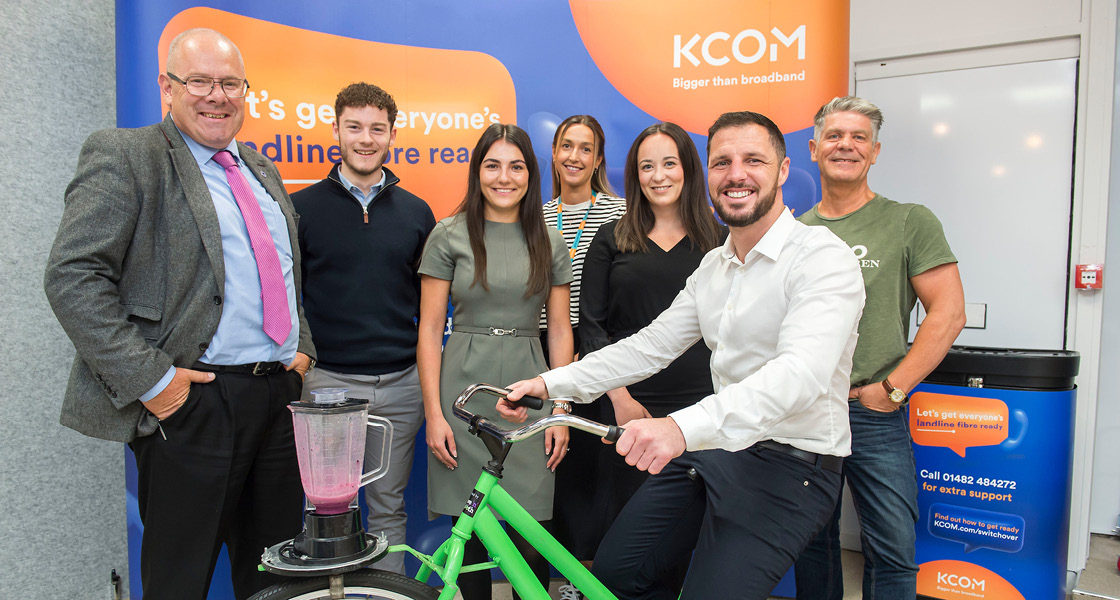 Champion boxer Tommy Coyle has revealed his secrets to becoming fighting fit – both physically and mentally – for KCOM.
The former Commonwealth lightweight boxing champion took time out from his busy schedule to talk to guests at KCOM's Hull HQ as part of Humber Business Week today.
Hull-born Tommy, who has parlayed his boxing career into a successful business empire helping companies inspire their employees to physical and mental fitness, talked about his own journey from teenage tearaway to successful entrepreneur as part of the event.
He said: "I was expelled from school in Year Nine. I'll admit I was going off the rails. But I decided to turn my life around and make a change."
Speaking to an invited audience of business leaders from across the Humber, Tommy said his mission now was to help people get the best out of themselves, adding: "I want to leave a legacy. I want people to say 'maybe he wasn't the best fighter, but he was a good kid."
As a boxer Tommy said he learned how to optimise his performance; experience that he now uses to help businesses inspire their employees.
Neil Bartholomew, KCOM Retail Managing Director, said: "Hearing Tommy talk is truly inspirational and it's fascinating to see how many parallels there are between top performance in the sporting arena and in business.
"It was great to see so many businesses here today learning insights into wellbeing – and also enjoying a healthy breakfast and having fun with the health tests. It was a great event to bring people together during Humber Business Week showcasing a genuine local hero and some of the region's best businesses."
See more picture from the event below.