News
By KCOM | 03 July 2023 - 2 min read
Grab your free ice cream in Driffield with KCOM
Grab a 99 deal on us!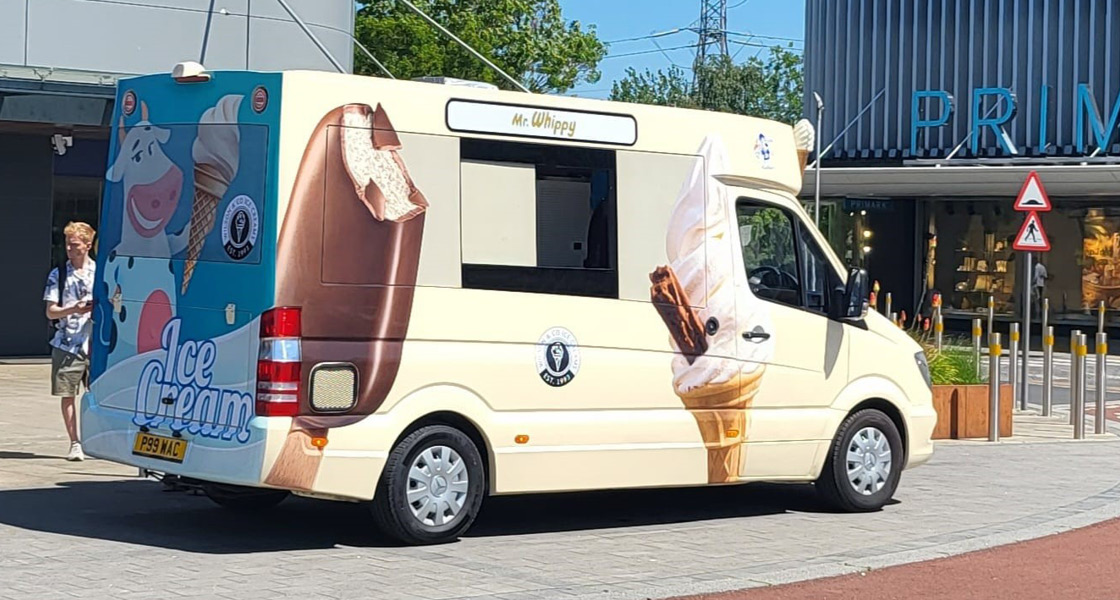 I scream, you scream, we can all scream for free ice cream this week in Driffield with KCOM.
The broadband provider is taking to the highways and byways of Driffield for three days this Wednesday, Friday and Saturday, dishing out free ice creams, slushies and lollies to celebrate the launch of its "coolest" ever 100Mbps full fibre broadband deal.
KCOM has joined forces with local vendor, Wilson & Co Ice Creams Ice Creams, to give away the free summer treats starting at 3pm on Wednesday, 5 July, at Northfield Infants School. All youngsters and their parents are welcome to come and say hello at home time before the van will take a turn around the streets of East Driffield.
Keep an eye out for our van on the following streets: Southfield Close, Southfield Road, Eastfield Road, Scarborough Road, New Road, York Road, Spellowgate, Northfield Road, Park Avenue, Long Lane, Fieldfare, Greenways, Woodland Rise, Wansford Road and Whitelands.
On Friday, 7 July, the van will begin its procession at 3pm at St Johns Road before visiting Market Place, Middle Street South, Woodholme Avenue, Wold View South, Beverley Road, Mill Falls
Bracken Road, Skerne Road, Middle Street North, Kings Mill Road, Newland Avenue, West Promenade, Victoria Road, Anderson Street, Market Place, and East Gate South.
It will finish Friday at the Riverside Picnic Area between 5pm and 6pm, where there will also be a giant deck chair on hand for anyone who fancies a selfie.
On Saturday, 8 July, Mr Whippy will start his wanderings around Middle Street South from 2pm so shoppers are able to grab a summer treat…
So don't delay, seek us out this week for your free ice cream and don't forget to ask for extra sprinkles!
For more details about KCOM's Lightstream broadband click here