News
By KCOM | 15 December 2022 - 3 min read
Happy 20th birthday to the MKM Stadium
It started life as the Kingston Communications Stadium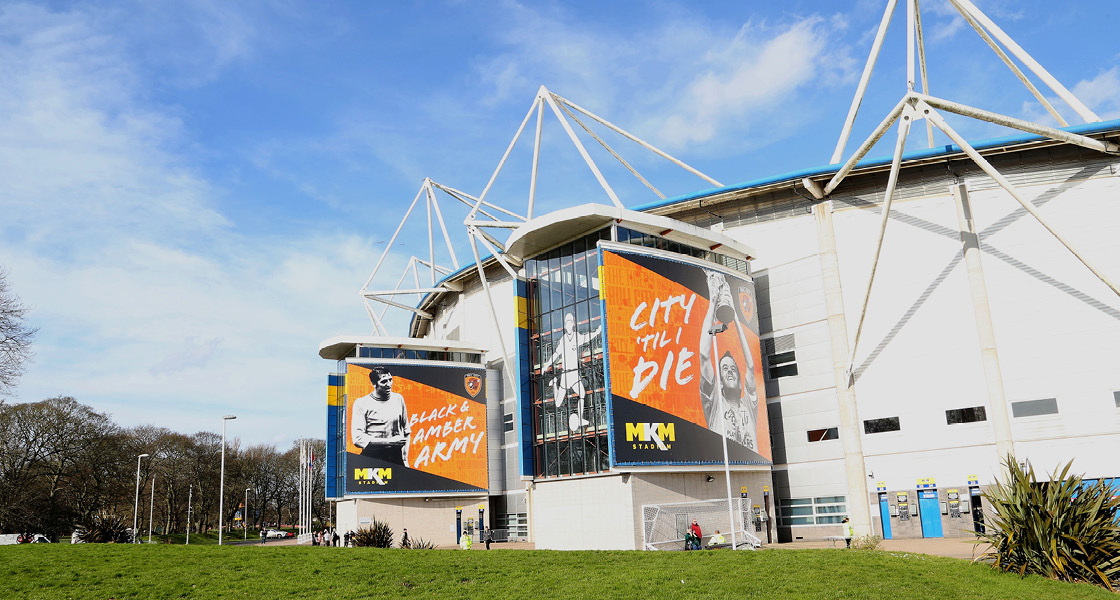 It's 20 years since the official opening of the Kingston Communications Stadium when Hull City opened its home account with a friendly match against Sunderland.
Built on the site of the old Circle Cricket Ground and funded mainly by £44m raised by the sale of Kingston Communications by Hull City Council, the newest jewel in Hull's sporting crown opened its gates on 18 December, 2002, when The Tigers took on the Black Cats.
The Tigers would make a winning start at their new home with a goal scored by Steve Melton in an auspicious 1-0 victory. It was the first of many happy memories, of many ups and many downs, that the next two decades would see at the stadium for both City and FC.
Times may change – Kingston Communications is now KCOM -  but when City take on Sunderland on Saturday, 18 December 2022, at what's now the mighty MKM Stadium, history is set to repeat itself – and Hull will be hoping that there's a familiar ring to the score line too.
As a business that's at the heart of the communities we serve, Hull City's Community Partner and a proud supporter of local grassroots sport though our KCOM Kits initiative, KCOM is proud to have been part of the history of this great stadium and the great sporting clubs who call it their home.
We wish the stadium and its teams the very best for 2023 and beyond and look forward to many more great sporting moments at a venue whose history we're proud to be part of.
See more seldom seen pictures of the Kingston Communications Stadium taking shape below.