What does a main telephone socket look like?
Written by KCOM Support on 20/10/2022. Posted in Phone.
The main telephone socket is usually where your telephone line enters your home. If you're living in a new build property, the line coming into your property will most likely be fibre instead of copper. You'll still have a phone socket, but it'll be connected to a white fibre box on your wall called the ONT.
The main socket can come in different shapes and sizes which are shown below. If you're not sure where to find your main socket, common places include a hallway, your front room, a cupboard under the stairs, or next to your ONT.
NTE 5a Socket (the most common)
This is the most common socket and may show either a KCOM logo, a KC logo or a Kingston Communications logo - don't worry if yours doesn't look exactly the same. When looking at the front of it, you should see a split going across the plastic horizontally. This separates the faceplate into two halves.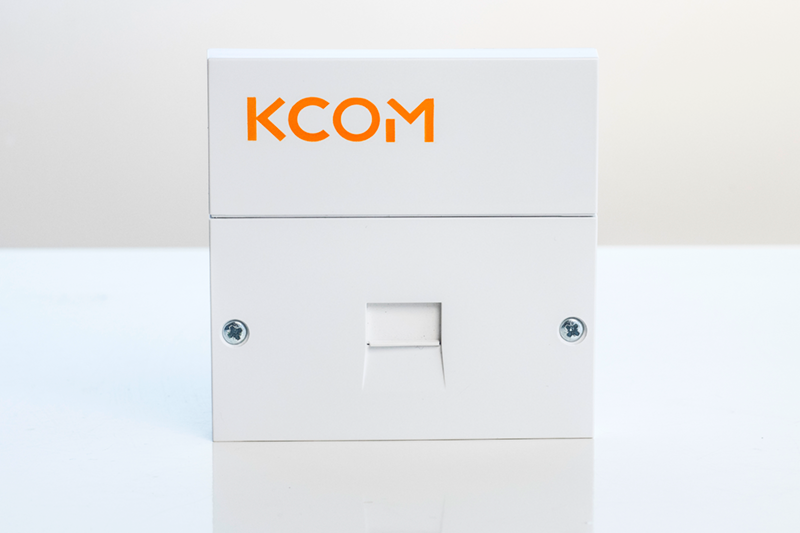 NTE Filtered ADSL Socket (Pressac)
This socket is also quite common and allows you to plug in both your phone and router directly, without a microfilter (if you're using ADSL or VDSL). As this is a filtered socket, plugging your router into an extension socket wouldn't work.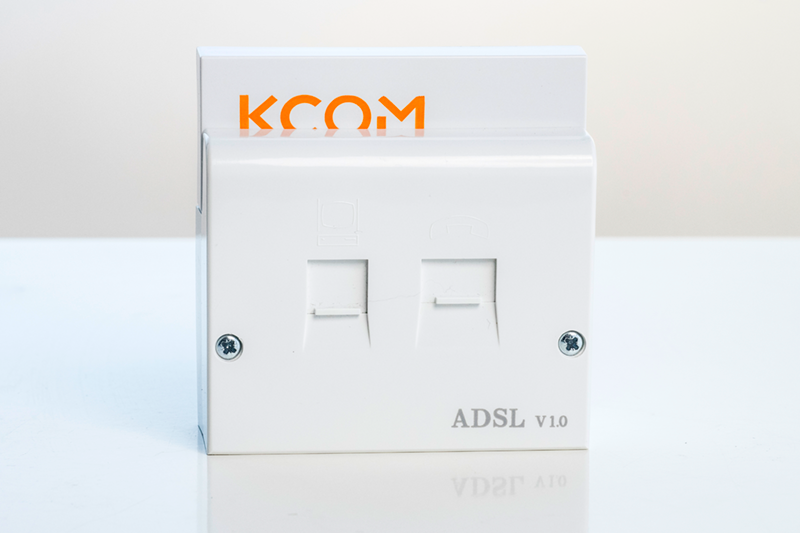 Regular Socket
This is a regular telephone socket (normally an extension socket). It's possible that all of the sockets in your property may look like this, meaning that you can't tell which is the main socket. In this case, just plug your router (if on ADSL or VDSL) into the socket of your choosing.
Alternatively - if you prefer, we can arrange a free installation of an NTE 5a socket if you visit our contact us page.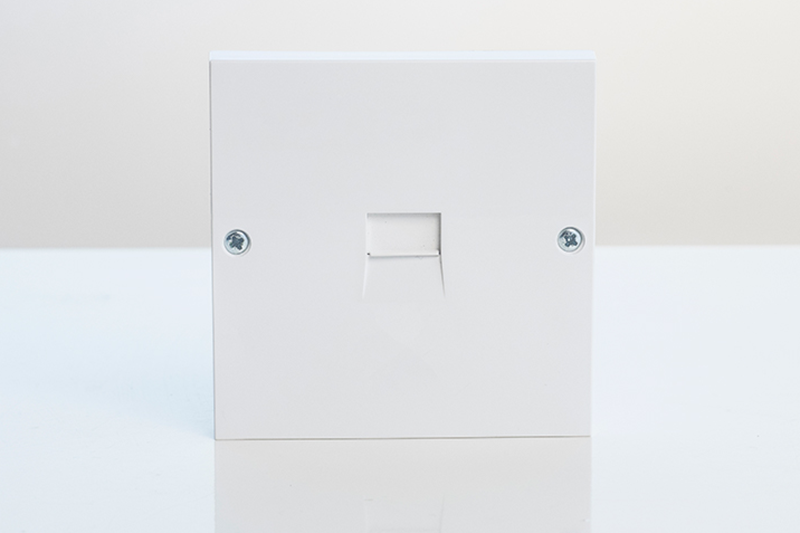 Blank NTE 5b Socket
This socket is a main socket but it has a blank faceplate. This means you cannot plug anything in and you're forced to plug your phone or router (if on ADSL or VDSL), into an extension socket.
If you have this socket, it's preferable for us to replace it free of charge with an NTE 5a socket. You can arrange this by visiting our contact us page.
What if I have none of the sockets above?
There's a small chance you may in fact have a much older type of socket than the ones we've shown above. You may have something called a GPO Socket - also known as a Coffin Box due to its shape.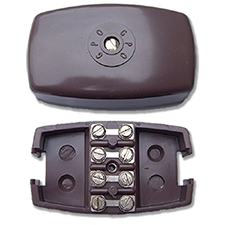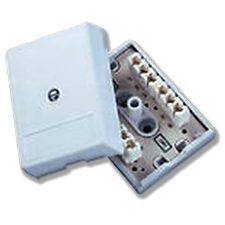 Don't worry if you have one of these sockets - we can install an NTE 5a socket free of charge to get you up and running. You can arrange this by visiting our contact us page.
You must be either the account holder or be authorised on the account in order to arrange a free NTE 5a socket installation.
---
2089