Retail
By KCOM | 06 September 2021 - 3 min read
KCOM broadband takes Jennifer's business from Bridlington to the world
Cupcakes and Chopsticks goes global with handmade exports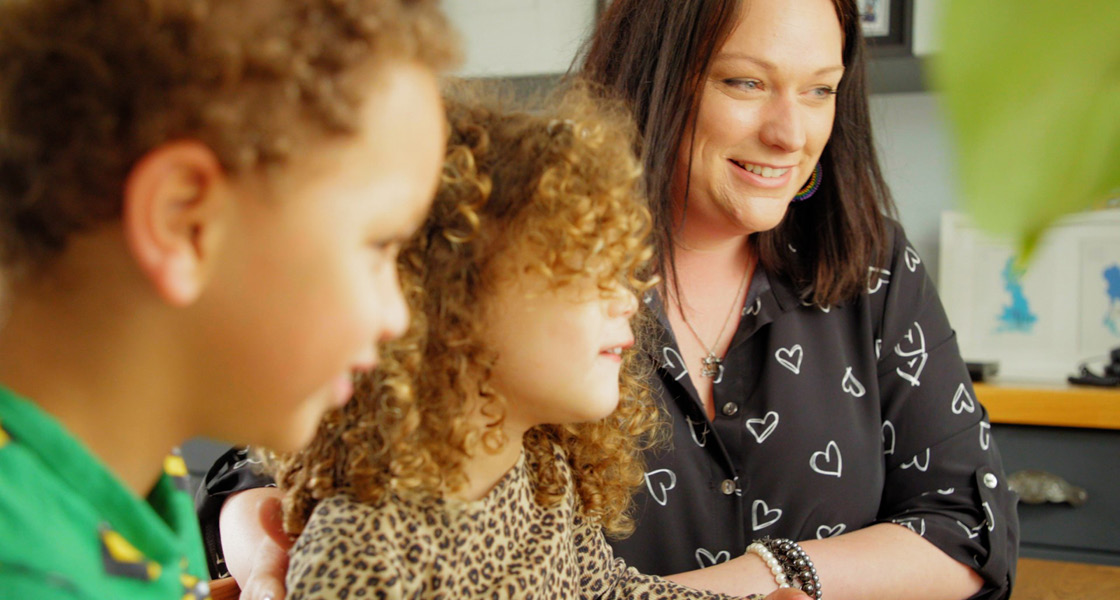 It's the freedom of running her own business that Jennifer Locke loves.
The freedom to pick the hours that suit her, the flexibility to work around her childcare needs and the opportunity to take on new challenges, new markets and new horizons – all from the comfort of her Bridlington home.
As the owner of Cupcakes and Chopsticks, a boutique online retailer, Jennifer is at the centre of a global network of customers and suppliers – selling bespoke swimsuits, handbags, handcrafted lampshades and fashion accessories as far afield as Australia and the US, while sourcing products from factories in South East Asia and Japan.
"It is the flexibility of working for myself that I enjoy the most," says Jennifer, who started Cupcakes and Chopsticks in 2011 and now sells her wares online at sites such as Etsy, eBay and Amazon.
"If I want to take the day off to spend it with the kids I can. If I want to work in the evenings to get through my to do list, I can.
"The idea started because we were trying to think of something different to do after we'd been travelling. It started as a hobby but slowly became a fulltime business.
"Being online is perfect for me because it enables me to reach customers all over the world that I would never have been able to otherwise. It's like having a global shop window."
Since joining KCOM earlier this year with a 300Mbps, full fibre broadband package, Jennifer has noticed a marked improvement in her ability to work online.
"Everything is so quick and it feels like I can get so much more done. I can reply to customers quicker and move on the next one, upload pictures quicker – it's just much more productive.
"I often have to have video calls with suppliers in Thailand or upload pictures, often big files, of designs I want made – now I can do that with no worries.
"Before our internet was down half the time – now we don't have any problems. It's much more reliable."
Just as important for Jennifer is the fact that her broadband can cope easily with multiple users online at the same time.
While Jennifer is dealing with orders her children are happy watching YouTube and her husband Lance is able to teach English to children in China via online lessons – all seamlessly, with no buffering or 'dropping out'.
"Before we'd struggle to use the internet if someone else was online in another room. Now it doesn't matter. We can all be in different rooms, doing different things and it's all fine."
• To learn more about Cupcakes and Chopsticks visit www.cupcakesandchopsticks.com
• To find out more about what KCOM's ultrafast, full fibre broadband can do for you visit https://www.kcom.com/home