News
By KCOM | 20 May 2021 - 3 min read
Be the envy of fellow footy fans with a pair of personalised Tigers trainers
Win a pair of bespoke football-themed Adidas trainers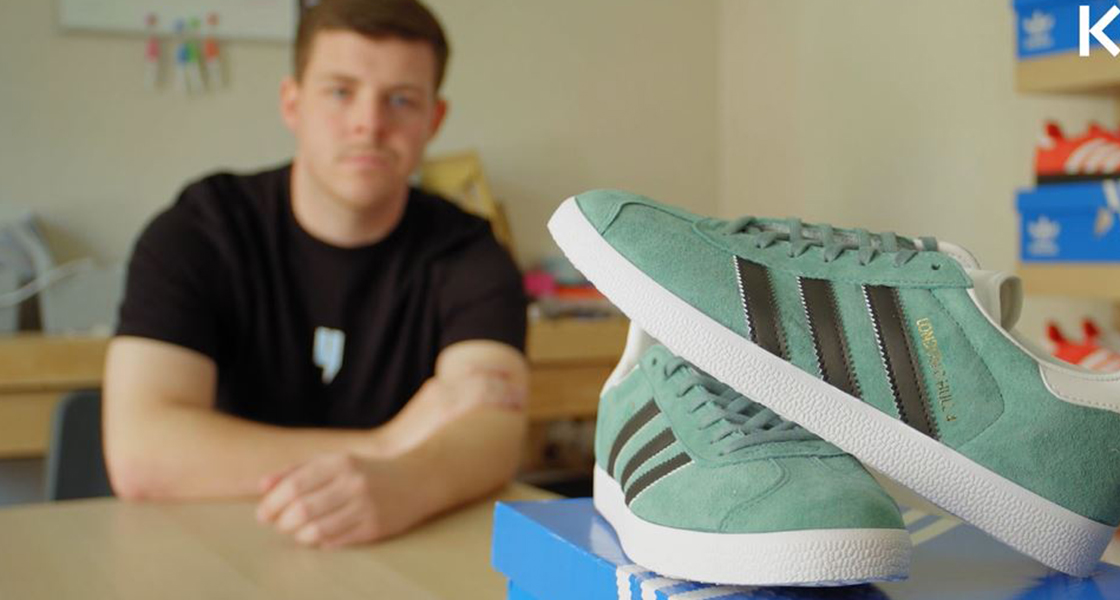 Billy Gill's custom shoes aren't just made for walking – they're made for walking in style.
Since starting his bespoke footwear business, BG Customs, from home five years ago Billy has sold his personalised trainers to clients all over the world – including as far afield as Australia, Canada and the Philippines.
And despite the pandemic sweeping the world in 2020, Billy has seen his online business go from strength to strength, showcasing his trainers to thousands of followers on sites such as Twitter, Instagram, Facebook and Snapchat.
He's created unique themed trainers for fans of Premier League football clubs, complete in team colours with club crests, as well as shoes dedicated to customers' favourite bands, TV shows, movies and even darts players.
And now to celebrate the growth of his Hull-based business into a worldwide success story, Billy has teamed up with KCOM to give two fans the chance to win custom trainers dedicated to their favourite football team.
We're giving away one pair of unique Hull City themed trainers, a must own for any serious Tigers fan, and a second pair which can be themed to any sporting club within the KCOM region.
So, if you're fan of Scunthorpe Rugby Club, North Ferriby FC, Barton or Bridlington Town - Billy can craft one lucky winner a unique pair of custom Adidas trainers that will make them the envy of the terraces.
Billy, 22, who started restoring designer trainers for fun as a teenager before turning his hobby into a full-time career, said: "I'm delighted to team up with KCOM to give away what will be two unique pairs of trainers.
"This is a chance to own something that no-one else will have, while at the same time showing your allegiance to your football team.
"When we pick the winners, I'll speak to each one to find out what they want so that they have a pair of trainers that is completely personal and designed just for them.
"I love designer trainers and owning something that little bit different. These trainers will be really sought after and will keep their value for decades to come."
Each pair of trainers is worth £165 but can be yours for free by entering our competition and answering this simple question:
Which famous former Housemartin has Billy made a customised pair of trainers for?
The answer can be found by watching the video of Billy talking about his business, and how he uses his Lightstream broadband to promote and sell his wares around the world, here.
To take part in the competition visit here