News
By KCOM | 29 March 2023 - 2 min read
KCOM joins forces with leading local companies for world class safety gear
KCOM engineers get high end PPE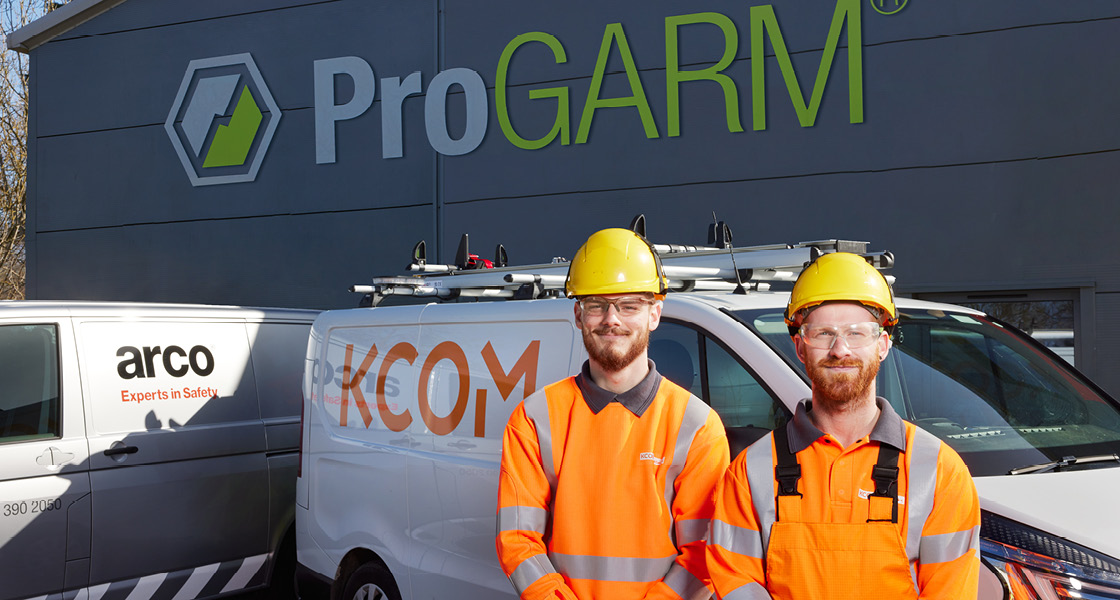 KCOM engineers will be both smart and safe while working thanks to a new partnership with Arco and ProGARM.
The three leading local businesses have struck a deal to supply more than 80 KCOM civil engineers with top of the range safety gear which they will be wearing while expanding the KCOM full fibre broadband network across Hull, East Yorkshire and North Lincolnshire.
The engineers are now being supplied with specialist arc flash and flame-resistant PPE, designed here in East Yorkshire by ProGARM and supplied by Arco.
KCOM Engineering Manager Ben Hassett said the safety of his crews was paramount while they continued to deliver world class infrastructure to the region.
He said: "I'm delighted to be working with ProGARM and Arco to give our engineers the best possible protection while working. It's great that we have three local companies who are each leaders in their fields able to come together like this. It's great for local jobs, it's great for the local economy and, most importantly, we know that our engineers are getting the best possible equipment from trusted suppliers just down the road."
The arc flash garments will protect the engineers should they accidentally hit electrical cables while digging and the brightly coloured polo shirts, trousers, gloves, dungarees and jackets will make the engineers highly visible as they work on the local highway and byways.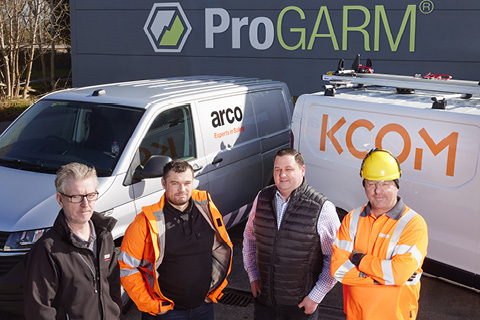 Mark Lant, ProGARM Head of Distribution Sales, said: "This has been a great project to work on with KCOM and Arco and we're delighted that our arc flash clothing will now be keeping KCOM engineers safe across our region.
"We supply businesses around the world with specialist PPE equipment but it's fantastic to be able to work with local companies like KCOM and Arco that are both based in Hull and contribute so much to the local area."
Mark Baron, Arco Business Development Manager, said: "KCOM and Arco have a strong relationship that goes back more than 30 years and our collaboration, alongside ProGARM, demonstrates local businesses working together to help KCOM engineers get home safe at the end of every shift."
For more information visit www.progarm.com, www.arco.co.uk and www.kcom.com