News
By KCOM | 18 July 2023 - 2 min read
Ricoh UK helps KCOM to deliver major infrastructure programme
Creates five more jobs for local community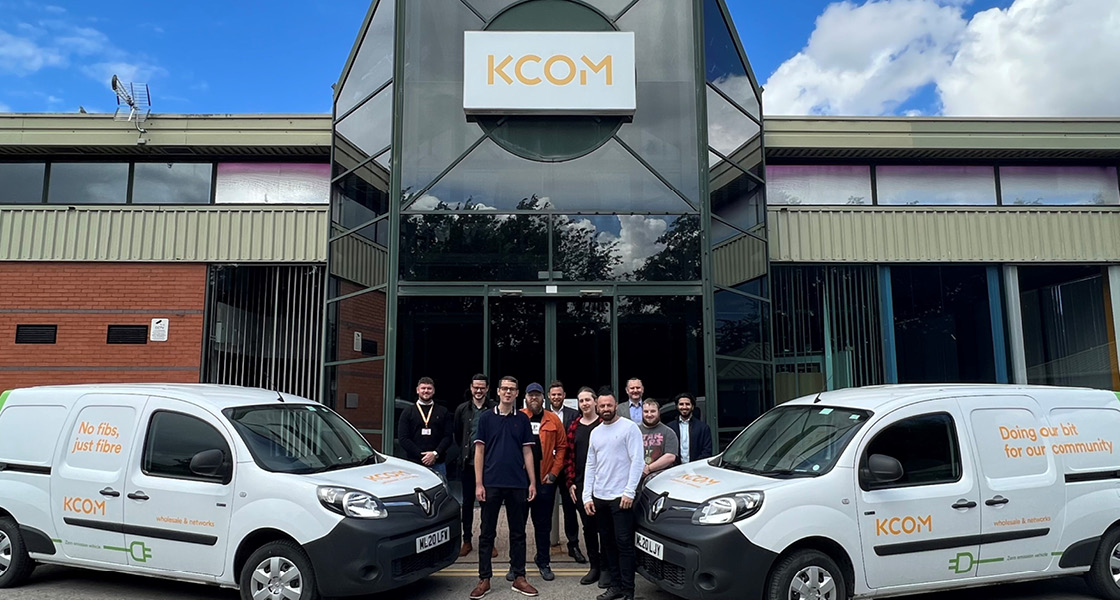 KCOM has joined forces with Ricoh UK to help deliver its £17m copper to fibre phone network switchover – and to make sure every customer stays connected.
Ricoh UK has been selected to support KCOM in delivering adapters to homes and businesses across Hull and East Yorkshire, allowing customers to make the switch from old copper landlines to the broadband provider's future-proof fibre network.
Ricoh UK has supported KCOM in hiring five new fixed term employees from the local community who will help pack and deliver the adapters, which enable customers to make phone calls over the internet instead of ageing copper wires.
Joanna Parker, Business Development Director at Ricoh UK, said: "Ricoh is proud to be able to support KCOM's plan to keep all homes and businesses in the Hull and East Yorkshire area connected with their full fibre network.
"We've collaborated with local charitable organisations including This-Ability who help young adults with disabilities get into work, Hull4Heroes, Hull City Council and Hull Job Centre to recruit and hire five members of the local community to fulfil these roles initially on a guaranteed 12-month contract, with a view to long-term employment. Ricoh is also part of the Fair Pay Initiative guaranteeing a fair, overmarket-value wage.
"Giving back to local communities that we operate in is important to Ricoh. Partnership with KCOM, the local charities and community organisations supports our wider ESG agenda around inclusive recruitment and fostering diversity, equity and inclusion in the workplace."
The two-year network upgrade is one of the biggest and most complicated infrastructure projects in KCOM's 120-year history and involves migrating 170,000 consumer and business customers from the region ageing copper network, which in some places is 100-years old, to state-of-the-art fibre technology.
John Teasdale, Head of Networks & Networks at KCOM, said: "At KCOM we're always looking at ways we can deliver our business objectives, whilst also support the communities we work in. We're pleased to have partnered with a likeminded organisation like Ricoh UK who will help deliver on our commitment to making sure all of our customers across Hull and East Yorkshire stay connected as we upgrade our legacy copper phone network to reliable full fibre."
The partnership will run for 12 months and start at the beginning of July 2023.
For more details about KCOM's copper to fibre upgrade visit  www.kcom.com/switchover